Check out our new audio content!
Updated 10.05.2020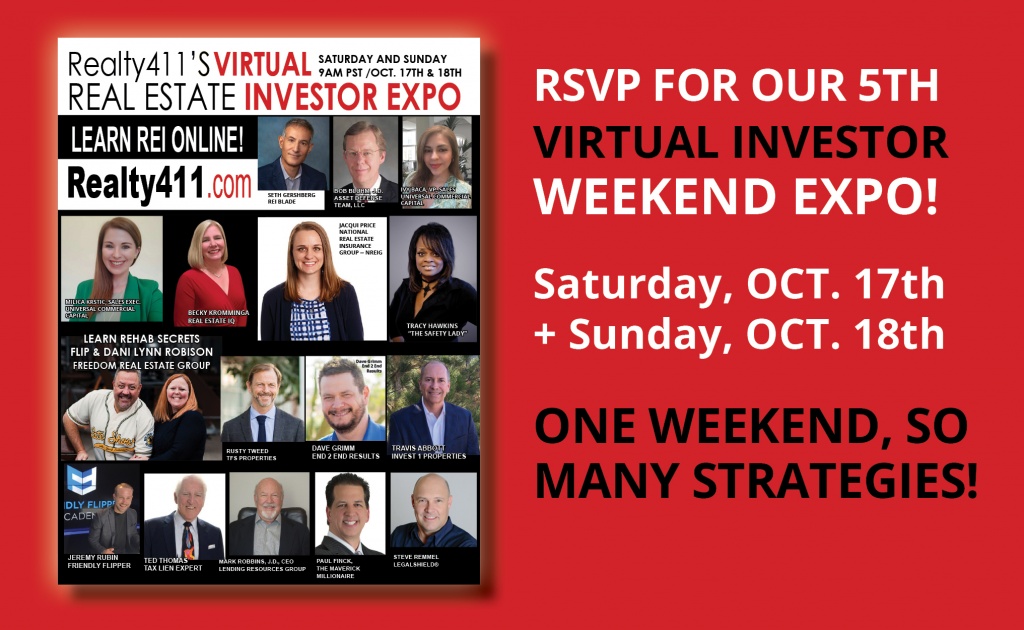 This October, Experts Reveal Their Secrets of Success in Real-Time — Live Chat is Available for Guests to Ask Tough Questions. An Amazing Weekend of Learning is in Store for Guests.
Realty411, the longest-running national real estate investor magazine, invites readers to register for their brand-new Virtual Weekend Investor Expo to be held on Saturday, October 17th and Sunday, October 18th.
(FREE TICKET – $495 VALUE, CLICK HERE)
This special, priceless online weekend event features fantastic learning opportunities with some of the nation's most renowned experts. Guests can chat directly with these "Industry Powerhouses" in real-time and have all their difficult questions answered.
Beginning at 9 am PST (Pacific Standard Time), Realty411 will host a LIVE and interactive expo and, once again, top-industry leaders, both veteran, as well as burgeoning super-stars, will spill their secrets (and shortcuts) for ultimate success as a real estate investor.
Realty411's 5th Virtual Weekend Investor Expo, which is produced with hosts based from coast to coast, will once again feature all-new educators covering timely topics of interest.
This expo is complimentary; however, replays will NOT be available later as we wish to keep this an exclusive event.
Important information covered at our October Virtual Expo, includes:
Investing Safely Out of State — Learn how to grow a real estate portfolio in areas that are outside of your zip code.
Protecting Your Portfolio — Discover the important role insurance plays on properly protecting your real estate assets.
Get the Edge with Technology — Learn how software can enhance your opportunities to locate and control the best deals available.
Financing Options for Investors During COVID-19 — Lending has changed during the pandemic, many companies are no longer even operating. Meet finance specialists ready and able to fund deals.
Real-Time Feedback — Get LIVE tips, plus Chat with Active Flippers Acquire "Insider Secrets" from professional rehabbers across the country — Our experts are coming in LIVE from many TOP markets!
Joining Us Will be TWO Prestigious Attorneys — This is the place to be to acquire expert information from two sought-after legal professionals ready to assist our guests with their questions.
Hot Markets from Coast to Coast — Discover where some Realty411 readers are purchasing properties. Numerous key cities will be spotlighted. Gain insight on potential investor-friendly areas.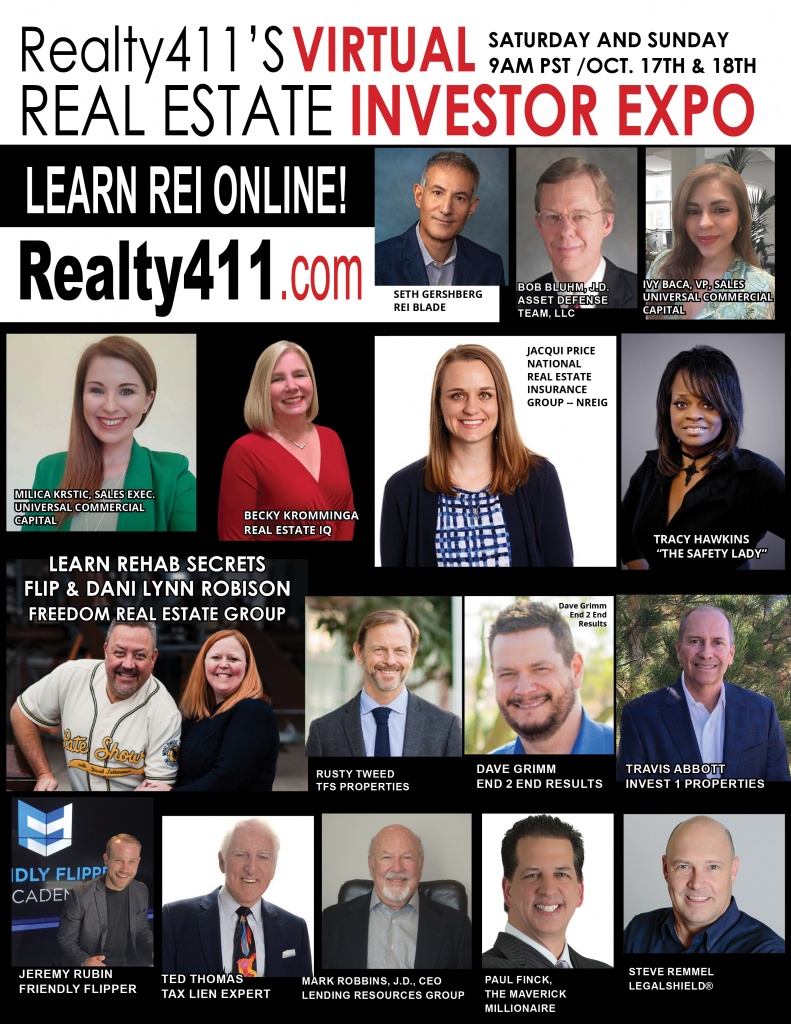 Realty411's weekend REI investor bonanza is attracting more than a dozen speakers, from both multimillion-dollar veteran real estate service companies, as well as up-and-coming stars in the realty-industry space.
One of the special areas of focus for this expo will be: Investing Safely Out of State.
Some of the top markets that will be covered in detail at this expo, include: Kansas City, MO; Indianapolis, IN; Houston, TX; Dayton, Ohio; as well as hot and emerging markets in California; plus more.
We Have Amazing National Educators Joining Us, Including:

TRAVIS ABBOTT – INVEST 1 PROPERTIES
Invest 1 Properties, one of our educators presenting, is dedicated to helping investors build wealth through conservative real estate investments. They have worked with individuals and private equity partners since 1996.
"Our strategies are built on the twin pillars of real estate investment: generating positive monthly cash flows, as well as long term appreciation," explains Travis Abbott, CEO of Invest 1 Properties, adding, "Our turn-key real estate investment model offers both."
(FREE TICKET – $495 VALUE, CLICK HERE)
Whether you are looking to acquire one property or 50, their "Rentals 2 Retirement"® real estate investment program sources properties for you from the best performing U.S. housing markets at wholesale not retail prices (this alone can save you tens of thousands of dollars per property).
Invest 1 Properties also offer in-house financing with no tax returns or W2's and no bank qualifying!
"We rehab the property to a top-of-the-line, rent-ready finish and guarantee all of our work," Abbott says. "We place a tenant in the property for you, and we even put local property management in place once the home is rented."

ROBERT J. BLUHM, ATTORNEY AT LAW ASSET DEFENSE TEAM, LLC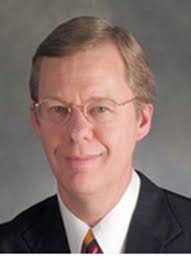 Joining us to shed insight and advanced knowledge for sophisticated investors will be Robert J. Bluhm, J.D.
Bob Bluhm is one of the nation's leading asset protection attorneys. During his 30 years in the legal industry, Bob has been a trial lawyer and has represented Fortune 500 companies, as well as smaller privately-held businesses.
As an international speaker, Bob has shared the stage with notable figures, such as Presidents Trump, Clinton and Bush, Margaret Thatcher, Mikhail Gorbachev, Benjamin Netanyahu, Tony Robbins, Brian Tracy, Lou Dobbs, Jim Cramer, David Bach, Suze Orman and Robert Kiyosaki.
He is the author of several articles on asset protection and is a contributor to "The Asset Protection Handbook." Bob specializes in protecting business owners and real estate investors from lawsuits, lowering their taxes and reducing the risk of an IRS audit.
Bob works with both U.S.and foreign investors. Bob and his team have helped thousands of people all over the world grow their wealth more quickly and securely.
REAL ESTATE IQ – BECKY KROMMINGA
Another experienced educator who will be featured at the upcoming Virtual Investor Expo will be Becky Kromminga with Real Estate IQ.
Becky is an executive with Real Estate IQ, a fast-growing real-estate data and analytics company. She is in charge of customer service and marketing, and helps with business development and sales from Houston.
The goal of Real Estate IQ is to bring technological advances, big data, intelligence augmentation, and predictive analytics into the real estate investment industry.
A former math teacher and educational researcher, Becky enjoys applying her skills from these areas to real estate investing, and teaching people how to make the most of the REIQ system.
(FREE TICKET – $495 VALUE, CLICK HERE)
---
At this Virtual Expo, our goal is to connect investors with CAPITAL so that they can secure deals.
UNIVERSAL COMMERCIAL CAPITAL – DISCOVER FINANCE OPTIONS!
At this important two-day, live online event, Universal Commercial Capital, a U.S.-based, private money lender, known for its flexible, common-sense underwriting and efficient, hassle-free loan programs, will be available LIVE, IN REAL-TIME TO DISCUSS FINANCE OPTIONS AVAILABLE!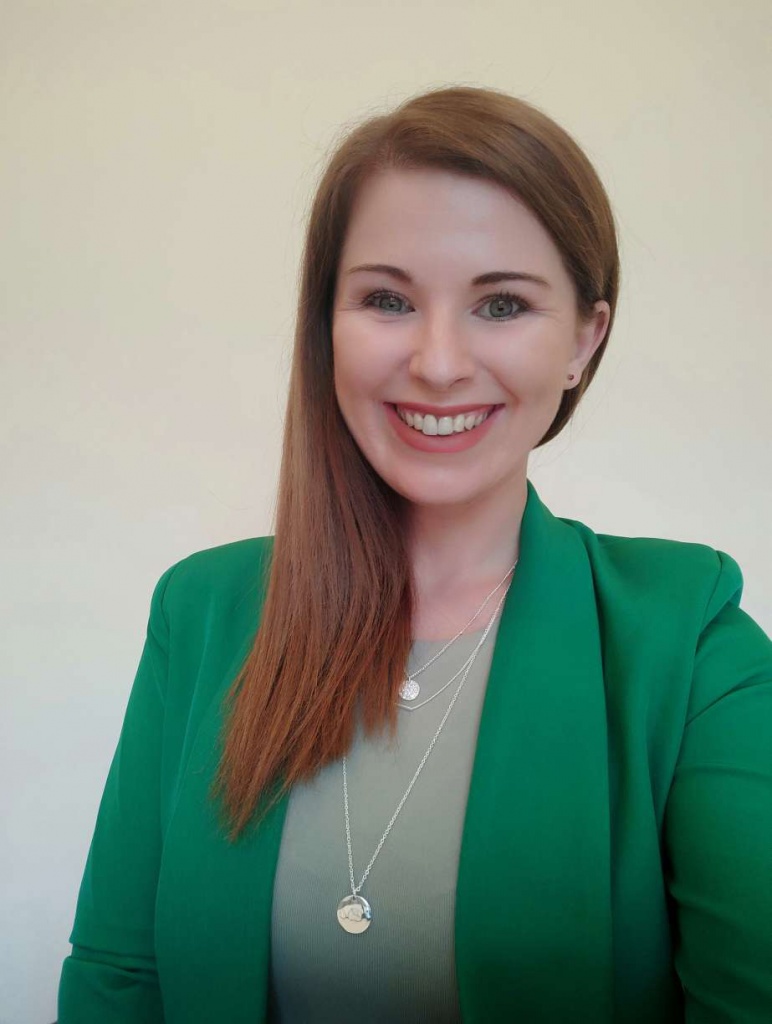 What sets Universal Commercial Capital apart is its approach to investment opportunities and a steadfast commitment to helping clients reach their full financing potential.
Universal Commercial Capital's leadership team has decades of experience and prides itself on a 360-degree understanding of its exceptionally diverse client base and their unique financing needs.
Experience and a wealth of knowledge has led to the development of Universal Commercial Capital's widely-recognized, streamlined loan process, which aids customers in saving time and money. Universal Commercial Capital prides itself on its position as the most reputable lender in the U.S.
UCC also offers smart and accessible loan solutions to foreign nationals.
The team at Universal Commercial Capital is dedicated to continuing education and staying ahead of industry curves with ever-changing investment and financial developments. Universal Commercial Capital belongs proudly to the National Association of Mortgage Brokers.
---

NATIONAL REAL ESTATE INSURANCE GROUP – JACQUI PRICE
As real estate investors, we know the importance of insuring our investment properties. However, would getting just any insurance policy be sufficient to protect our investments? The short answer is, no!
To educate our guests on property protection by selecting the right insurance policy is Jacqui Price, Senior Vice President of Sales at National Real Estate Insurance Group.
NREIG is the nation's largest insurance program for real estate investors.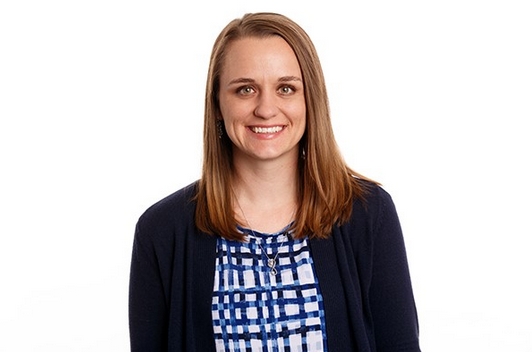 Property insurance coverage should be specific to one's business strategy, geographic location of the properties, and risk appetite. Ignoring or neglecting any of these components can have a drastic impact on our bottom line following a loss.
During Realty411's Weekend Investor Expo, Jacqui Price with National Real Estate Insurance Group will discuss how to properly insure investment properties to minimize exposure.
Some crucial insights to be discussed, include:
Coverage exclusions – What coverages are usually excluded on all property policy forms, and which of those common exclusions could be "bought-back"?
Cost savings – how to save on insurance without jeopardizing coverage.
Liability Insurance – what exclusions to look for on a liability policy.
Additional Considerations – What additional coverages can help investors stabilize their insurance rates long-term.
Jacqui says: "Many investors, especially in the beginning of their real estate investing journey, purchase insurance based on the minimum requirements from their lending institution, or just simply choose the cheapest coverage on the market. Truth is, doing so could create great coverage gaps and put investors out of business following a loss, which happens all too often."
With over eight years of experience insuring properties across all 50 states, Jacqui Price has helped numerous clients find the right insurance coverage to fit their needs. She'll share not only the best practices, but also strategies that are based on decades of experience insuring investment properties.
---
MARK ROBBINS, J.D. CEO – LENDING RESOURCES GROUP
Joining Realty411's Virtual Investor Expo for the first time is Mark Robbins, J.D., CEO of Lending Resources Group, Inc. Mark has a rich history in both real estate and securities.
He began in the mortgage banking business in 2002 with Bank of America and Centex Home Mortgage (CTX Mortgage). In 2008, Mark Robbins, J.D., founded Lending Resources Group, a Commercial Real Estate Mortgage Company.
Prior to real estate, Robbins spent 10 years in the securities industry – as a licensed commodity trader.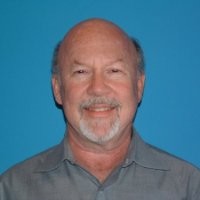 Robbins has a B.A. in History from New York University; plus a law degree from Western State College of Law. He is married with two grown daughters.
---

"TRACEY, THE SAFETY LADY"
With safety measures in place throughout the nation and work best practices in full-force during the pandemic, it's crucial for investors, brokers, and agents to understand "The NEW rules of engagement".
"Tracey, the Safety Lady", a national safety real estate safety expert, professional speaker, media contributor, author and safety-product guru will share important insight at Realty411's Virtual Investor Expo.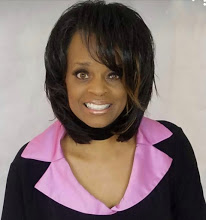 Based in Kansas City, MO, Tracey Hawkins is a former real estate agent and highly-rated national professional real-estate safety expert and speaker, popular safety writer, television safety expert, and content creator.
Tracey has been in the safety business since 1995. She contributes regularly and writes popular safety articles for REALTOR® magazine. Additionally, Tracey has appeared in the following media: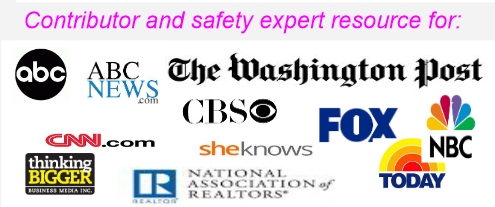 ---
Finding a safe and appreciating asset is vital for long-distance landlords. To help our guests identify strong markets and ideal investments, Rusty Tweed, CEO of TFS Properties and MoldZero, will be on hand to share his insight from 30-plus years of investing across numerous markets.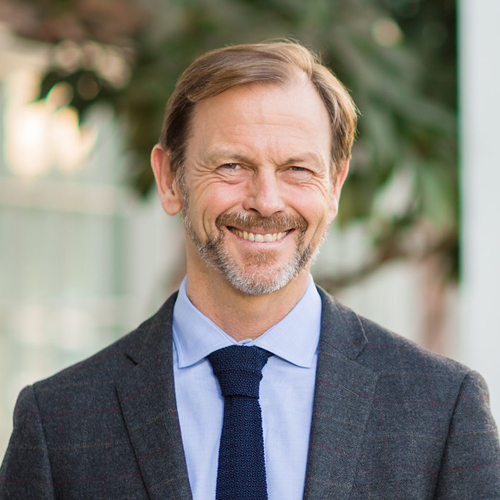 RUSTY TWEED, CEO, TFS PROPERTIES AND MOLD ZERO
Over the years, Rusty has managed to offer real estate advisory services and financial planning to his clients for income generation. With his company, Rusty finds investments and focuses on products that help clients to generate positive income. He also establishes opportunities that will provide strategic tax advantages.
Rusty Tweed has proven his knowledge and experience in finance. The interesting factor is that Rusty has a strong background in both mathematics and the sciences. He studied Mechanical Engineering at the University of Waterloo.
In 2014, Rusty began TFS Properties, and he is the Chief Executive Officer of the company. TFS Properties is an investment real estate brokerage, built upon a team of experts who have the mandate of finding off-market investment properties for their clients. The team sources properties around the United States that have reasonable cash flow and cap rates when compared to the California real estate market.
In 2016, Rusty founded the Mold Zero – a non-toxic and non-demolition mold elimination process. The company helps families to eliminate mold with highly efficient mold removal technology by using eco-friendly technology. Mold Zero improves the quality and the health of families by removing mold, germs, and bacteria.
Rusty has a philosophy to provide education to his clients on finance and how to control their financial future. It is his goal to help them to attain financial independence and make informed investment plans.
---
FLIP AND DANI ROBISON – FREEDOM REAL ESTATE GROUP, PLUS OTHER AMAZING COMPANIES!
Flip and Dani Robison started in real estate in 2008 as REALTORS and quickly realized that real estate investing was where they needed to be. They quickly transitioned and over a decade later, they have bought and sold over 1,000 properties.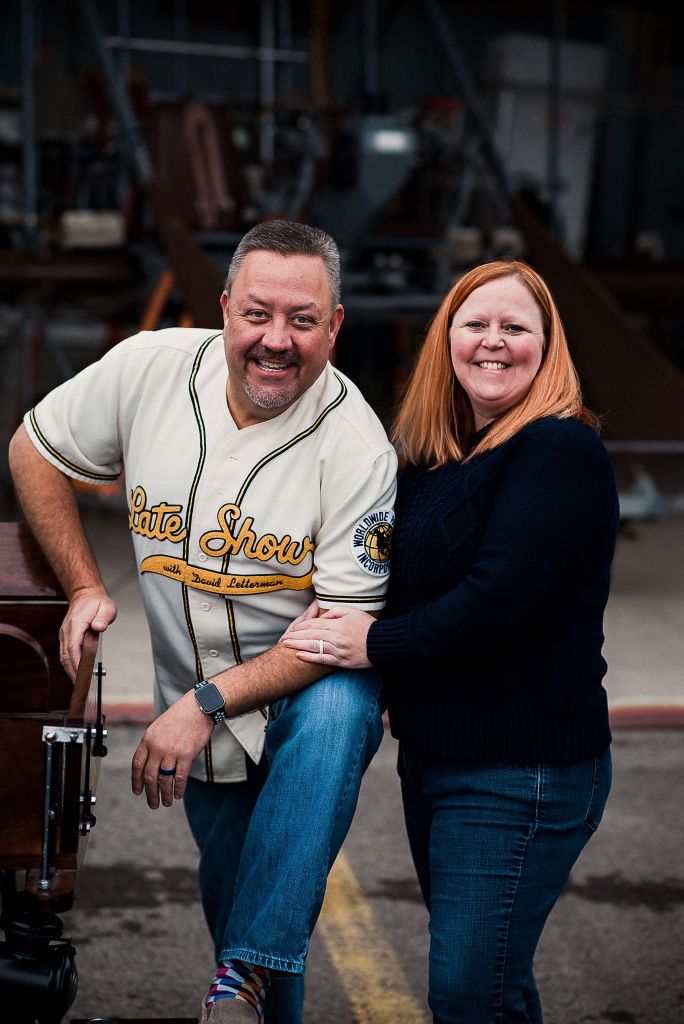 Today, they serve as the owners and co-founders of the Freedom Real Estate Group family of companies based out of Springboro, Ohio, with over 26 team members and still growing.
Dani Lynn is also an esteemed Forbes Real Estate Council member with numerous published articles and expert panel features.
Fun Facts: Flip and Dani have an interesting history of both going to college in Florida, they both played trumpet professionally at Walt Disney World in Ohio and on Carnival Cruise Lines without ever knowing each other. One fateful day a hurricane hit and caused both of their cruise ships to dock in Nassau Bahamas, where they met for the very first time.
Although they enjoyed 10+ years of life on cruise ships, they are happy to be land-based now and the proud furry parents to one golden retriever, Tucker, and two feisty bulldogs named Spartacus and Rosie.

(FREE TICKET – $495 VALUE, CLICK HERE)
---
With a special focus on property safety, private capital, and out-of-state investing, Realty411's 5th Virtual Expo is one that should NOT be missed.
Reserving time to attend Realty411's Complimentary Virtual Expo is of vital importance for those interested in growing their knowledge and expanding their rental portfolios. The proper management of assets will also be emphasized at this one-of-a-kind virtual expo.

Ted Thomas – Investor, World's Leading Authority on Tax Lien Certificates & Tax Deeds Investing
Ted Thomas is a Florida-based educator, publisher and author. Thomas is publisher and author of more than 30 books. His guidebooks on real estate have sold in four corners of the world.
Thousands of clients have carefully evaluated Ted Thomas' program – and have chosen to become associated with this leading authority. Thomas' home-study materials are international best sellers and draw clients from Europe and South America.
After watching his parents work hard their whole life and die almost broke, Thomas decided it was time to dedicate himself to finding an investment strategy that would help senior citizens, as well as young people, avoid the humiliation of not having enough money.
In two years of researching and traveling, Ted has visited thirty states and hundreds of counties. From that effort has emerged the most comprehensive program for low-risk and high-yield returns in tax lien certificates and tax deeds.
While Ted is still an active real estate investor, his passion is to pass on his knowledge of this little-known niche to others. Ted has developed in-depth training programs that show you step-by-step how to profit from tax lien certificates and tax deeds. He is a pioneer in teaching this material and has been doing it for over 30 years.
---
STEVE REMMEL – PROTECT YOUR ONLINE IDENTITY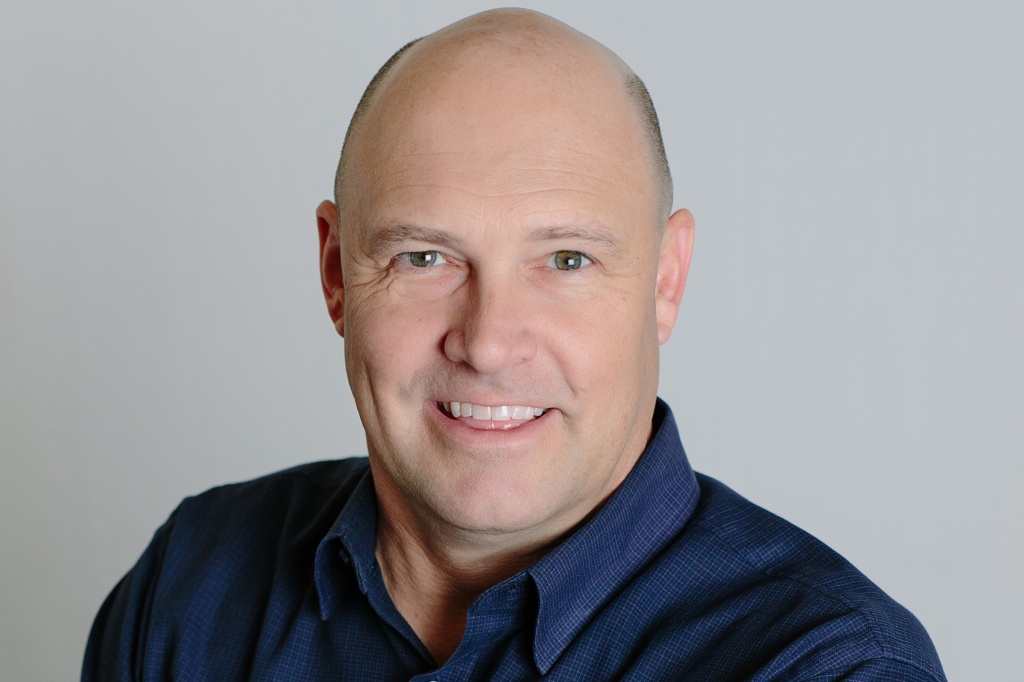 SPECIAL BONUS: Have ever wanted to ask an attorney a question?
Is your will, living will, healthcare directive and durable power of attorney in place and up to date? If not, we will show you a simple way — without the high price tag.
Do you own a business and worry about the cost of defending yourself against a lawsuit? Or just need advice to make better personal or business decisions?
Would like to have unlimited access to an attorney for any legal situation, no matter how small or complex?
In this unique session, Senior Business Consultant Steve Remmel will share affordable, effective solutions for living in our complex and dangerous world. Have you ever been a victim of IDENTITY THEFT?
Come hear Steve present powerful solutions to these and other life events. Steve will also outline solutions for business owners of all sizes and industries.
At this special expo, we will share a proven, simple way to do all of this and much more — affordably and reliably.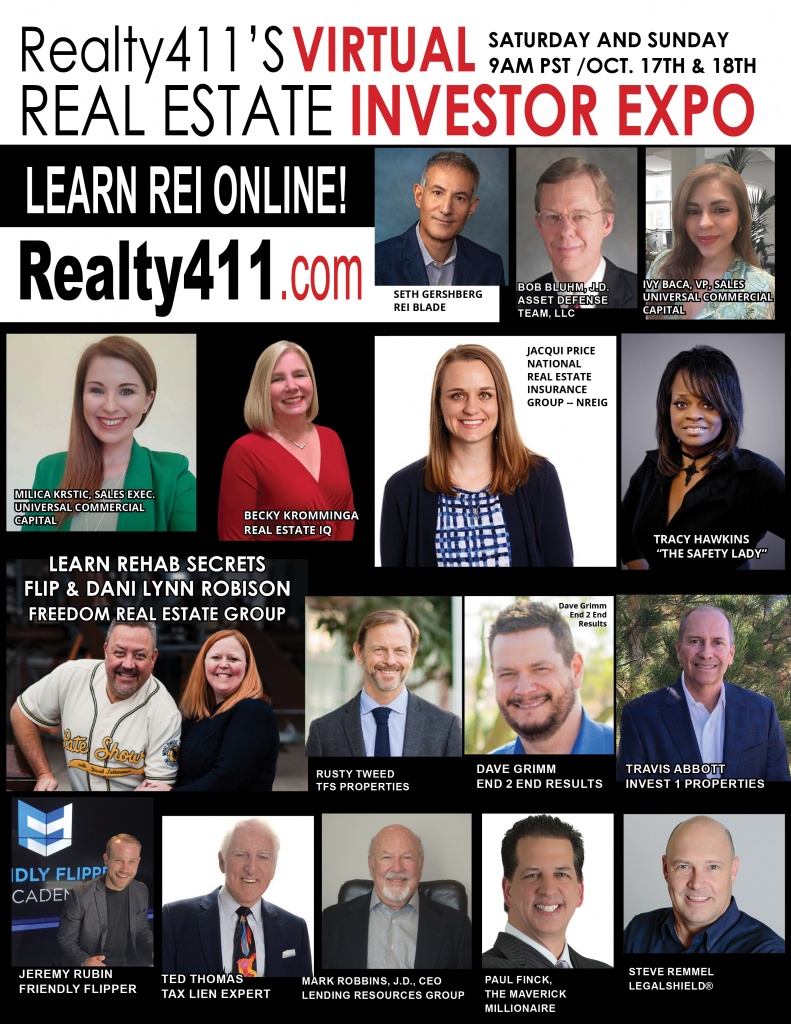 ---
Reserve space at Realty411's Virtual Investor Expo, visit:
https://www.eventbrite.com/e/realty411s-virtual-weekend-investor-expo-join-us-this-october-online-tickets-121474703107
PAUL FINCK, THE MAVERICK MILLIONAIRE
Paul Finck is one of the foremost authorities in business and personal development today. His mission is to guide you to reach YOUR ultimate goals and dreams by sharing his vast array of skill sets acquired over 30 years of sales, marketing and entrepreneurial experience, so you can become all you were always meant to be.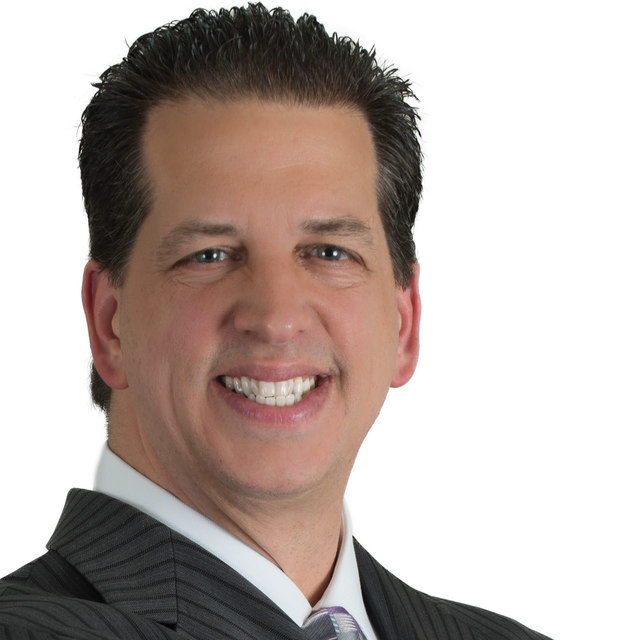 Paul Finck has spoken in eight countries, in three continents building up over $40 million dollars in sales for corporations, companies, and individuals around the globe.
He is credentialed in Psychology, Hypnotherapy, Neurolinguistic Programing (NLP) and has studied for over 35 years in the fields of psychology, business, entrepreneurship, philosophy, interpersonal communication, wealth-building strategies, real estate investing, time management, sales, marketing, coaching, and business consulting.
Paul is a four-time best-selling author and international publisher.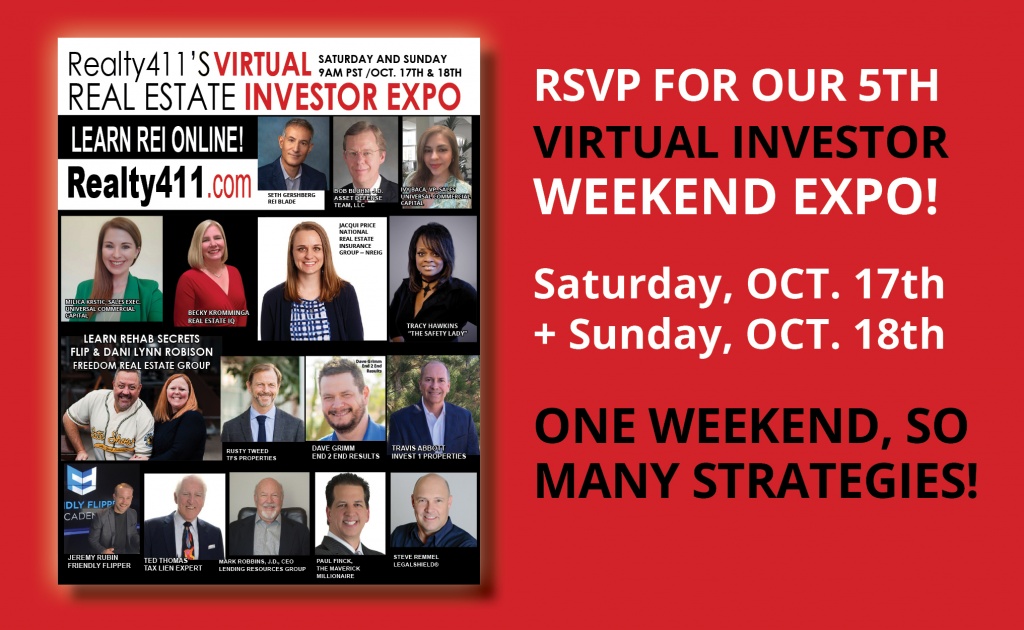 DAVE GRIMM, END 2 END RESULTS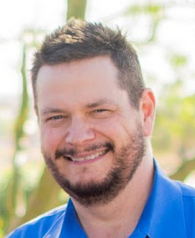 Dave Grimm, founder of End 2 End Result, has helped raise tens of millions of dollars from national and accredited investor for many real estate syndication deals. Currently, he is focused on the science behind social media for growth.
Prior to launching End 2 End Results, he oversaw the lead generation for a real estate syndication firm where he was given the latitude to design the marketing system of my dreams. In four years, the system helped create approximately $40M in real estate investments, which were used to purchase $60M in real estate acquisitions — valued in excess $90M. That framework further evolved into architecture that is used today to help business owners increase revenue.
In the past 30 years, he has been a mortgage loan officer, mortgage underwriter, insurance and financial service producer, sales team top producer, mentor, and serial entrepreneur.
SETI GERSHBERG, FOUNDER, REI BLADE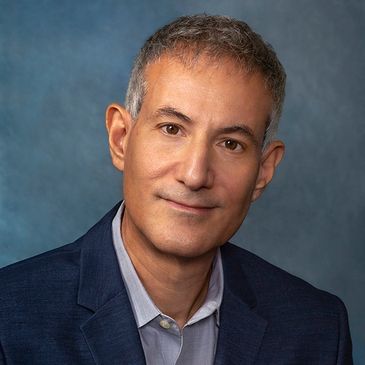 Seti is an economist and has an MBA in International Business from the Thunderbird School of Global Management. He spent most of his career in finance.
He traded a billion-dollar pool of global debt securities for a hedge fund in Chicago, and managed growth stock portfolios as an RIA at the Investment Bank William Blair & Company.
Today, Seti focuses exclusively on real estate.
---
Jeremy Rubin – The Friendly Flipper
After Jeremy's very first flip, he walked away with a $44,000 profit. It was at that moment that this house flipping thing became real to him.
"My life would never be the same again. I left my corporate retail job after 13 years to flip houses full time and haven't looked back since," he admits. "I flipped my life. Now, I work when I want, where I want, live a life I love. And, I make thousands and thousands of dollars on every deal!"
"I've flipped my life, now let me help you flip yours!" Jeremy exclaims.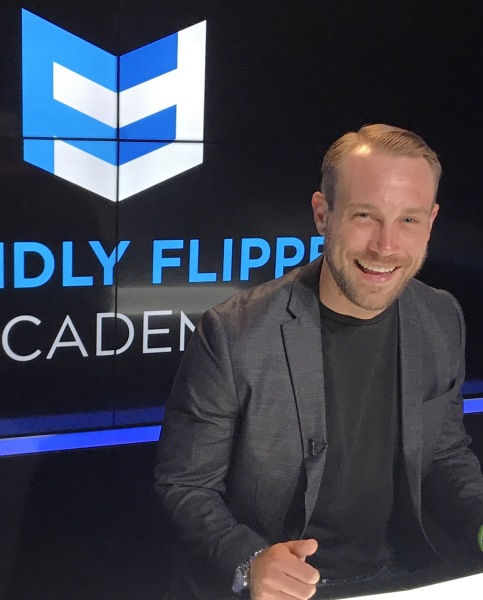 Although he was financially fulfilled, Jeremy still felt there was still something missing, he yearned to do more, that's when he began a path to public speaking and founded his Friendly Flipper Academy.
The Academy is a virtual classroom experience where he teaches individuals everything there is to know to become a successful house flipper.
It's time for indivudals who want to really get started in house flipping to learn from real deal rehabbers, like Jeremy, who are engaging in deals, day in and day out.
(FREE TICKET – $495 VALUE, CLICK HERE)
---
REALTY411.COM – LINDA PLIAGAS
Realty411 was started in 2007 by Linda Pliagas, who is the current Publisher/CEO. Linda and her husband have owned numerous rental properties in five states, and in particular in California.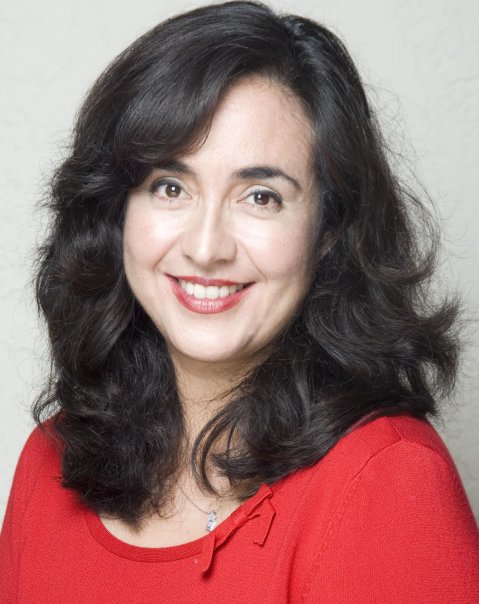 A self-described "real estate and media aficionado", Linda has formally studied and worked in both industries for over twenty years. Linda holds a bachelor's degree in journalism from California State University, Long Beach; she also studied real estate at Santa Monica College before transferring to Cal State, Long Beach.
She was the recipient of the Bobit Magazine Scholarship in 1993 for publishing her first national magazine while still a university student. The lifestyle magazine was distributed in bookstores across the nation; it was the very first magazine cover ever graced by rising star Jennifer Lopez.
A journalist since the age of 18, Linda has worked and freelanced for numerous national magazines, local newspapers, plus news websites. Now, real estate media and marketing is her professional passion.
Linda's realty career began over 20 years ago as a broker's assistant to a young investor who became a multimillionaire fixing and flipping homes. When they worked together, he was a seminar devotee and took educational training with some of the greatest masters in the industry.
The publisher was a licensed real estate agent for over 16 years, although she currently is not active as operating Realty411 is her primary focus. Linda cherishes spending as much time as possible with her family: her husband, daughter, mother and dog, Kody.
In addition to media and real estate, Linda's extended family are horologists and own clock shops throughout Southern California, which service timepieces for professional collectors and dealers, as well as a 50-year clientele of personal watch and clock enthusiasts.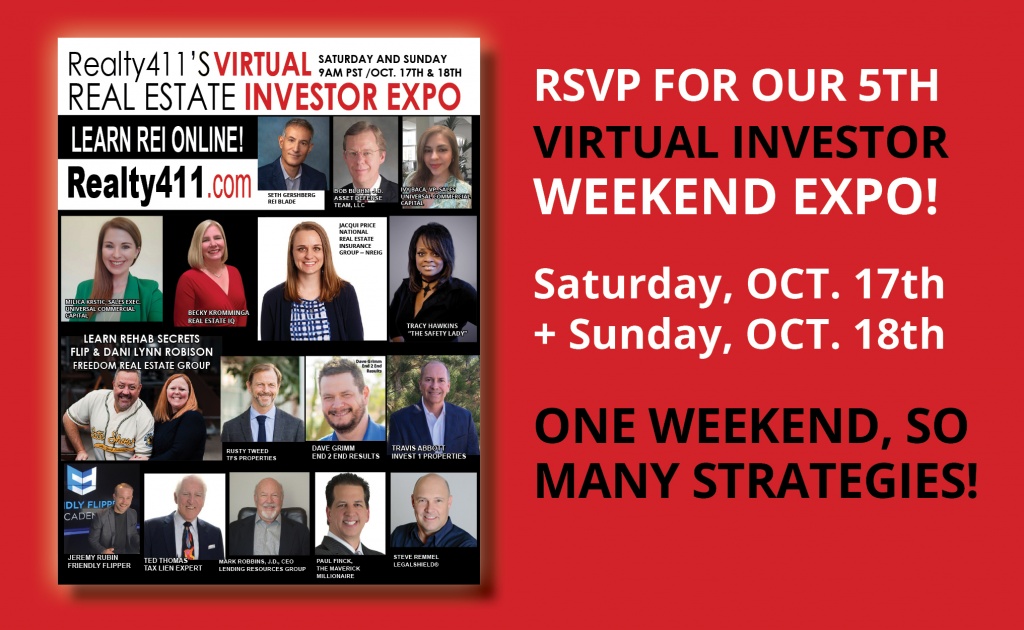 Since the start of the pandemic, which halted the magazine's scheduled in-person expos, nearly 3,000 investors have registered for a Realty411 virtual event. In fact, Realty411 has seen an uptick in registration numbers since mandates to self-isolate at home began.
---
Are you interested in dramatically growing your business? Since 2007, Realty411 has been a leading educator to the real estate investor (REI) community. Be sure to contact us to be featured in one of our upcoming virtual expos. We host hundreds of investors in real-time: 805.693.1497.
ADDITIONAL UPDATES TO BE ANNOUNCED SOON.