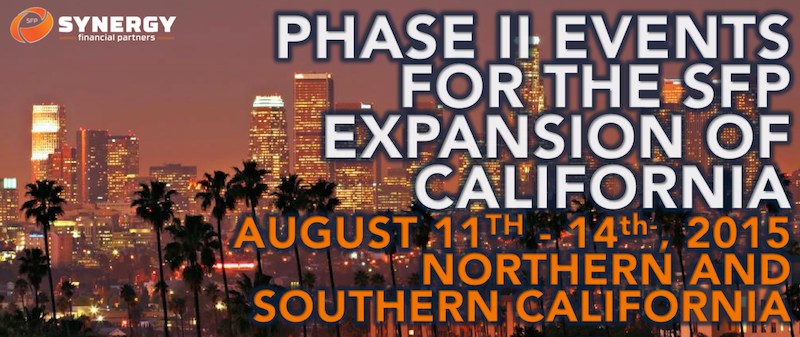 Get ready for the next phase in SFP's expansion into California with two more meetings in August in Northern California and Southern California.
SFP CEO Jeff Huggins will host both events!
Northern California
August 11th – BPM & Training August 12th – Follow-Up Interviews
Waterfront Plaza Hotel
110 W. Fremont St.
Stockton, CA 95202
Southern California
August 13th – BPM & Training August 14th – Follow-Up Interviews
Los Angeles, CA
Embassy Suites
9801 Airport Blvd.
Los Angeles, CA 90045
Agenda (For Both Cites)
Day One-
6:30pm Doors Open
7:00pm Business Presentation Meeting
8:00pm Leader Training
(Dress is business or sharp business casual)
Day Two
8:00am-10:00pm Follow-Up Interviews
Free admission for guests and SFP leaders are $20. Please RSVP to [email protected]om
Don't miss this exciting chance to be part of the historical growth by inviting guests to these two events! The Next Great California Gold Rush is On!