By Karen A. Walker
For Terica Kindred it's not about real estate. It's not even about money.  For her, it's all about freedom. Real freedom—the kind you can own…. and share.
Girl On Fire
She bought her first property, a four-plex, at age 20. By age 23, Terica Kindred owned 10 rental properties. By 24 she was a millionaire.
But it wasn't smooth sailing from there.
At age 30, Terica lost 1.2 million, thanks to what she pithily refers to as "big drama." Misplaced trust in a construction manager whom she realized, too late, was over his head in his responsibilities, triggered a serious loss of her own funds.
Yes, that was devastating.
But, ultimately, no worries. She's got this. Terica has a broad view of living, and it includes ongoing learning, serving, growing and always improving.
For Terica, when you hit the wall, it's a learning opportunity. Dust off your feet, learn from your mistakes, head in a new direction, and move on.
In a nutshell, Terica and Nike share the same motto: JUST DO IT.
Start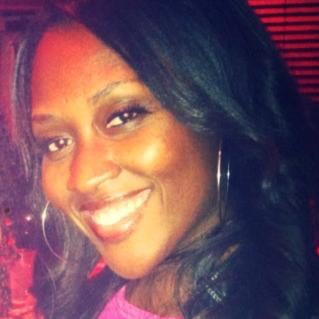 Born and raised in south central Los Angeles, Terica earned a computer science degree from the University of California, Irvine.
Entrepreneurial to the core, while in college she and more than 20 student colleagues developed an early computer game for mobile phones. They were going gangbusters, things were starting to take off and eventually the project needed Venture Capital (VC) funds to grow. It was an exhilarating journey… and then, suddenly, it died.  VC funders at the time just couldn't imagine anyone playing games on their mobile phones. Yes, really!
The short-sightedness of deep-pocket investors was a significant learning moment for Terica. Lack of funding was a limitation.  Depending on someone else for funding could destabilize the trajectory of a project, or even of a life, her life.
 No Limits
Terica wanted no part of funding limitations in the future, so when the opportunity to work for Deloitte in Orange County, California, opened up, she took it. It was a good company and a good job in the field of tech solutions. But her dream was bigger than any corporation could hold.
That's when real estate became a passion.
"I'm a landlord's daughter," says Kindred when asked what sparked her interest in real estate.
"I love freedom, and real estate was an easy way to get that. I quit my job before I turned 30 and earned enough residual income to cover my life using real estate. I love that!"
Although she grew up around real estate, she admits her father has a different approach from hers.  She focuses on flipping, and she's become an expert at thoroughly having done and understanding every aspect of the business, including construction, managing costs and delivering what buyers want. Her father sighs. As she explains, "my father is a buy and hold guy. He thinks what I do is crazy!"
Most people, however, wouldn't agree with her father. Instead, they might say she's a positive force to be respected. No stopping her. Full steam ahead, getting wiser and better every day.
Her mother would agree on this last point, calling her daughter "unstoppable" and even becoming her first investor, with ongoing investing as she sees fit. The pursuit of freedom, it seems, is contagious.
Proof is in results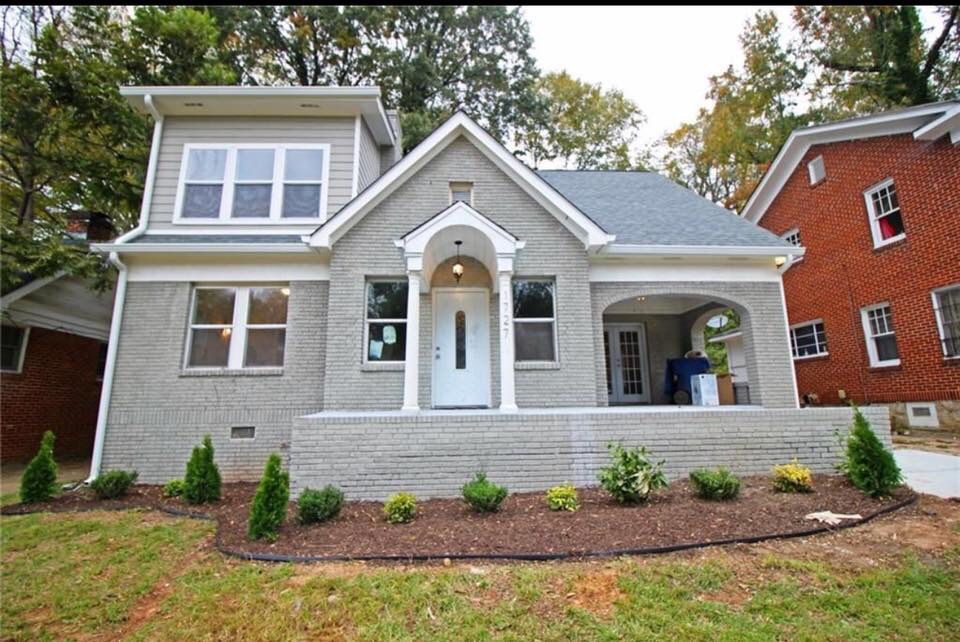 Terica's acquired-by-doing expertise in identifying and flipping properties in more affordable locations than her native California, has paid off.  Big Time.
She first focused on building a strong passive income to replace and exceed her corporate income.  Flipping properties prudentially enabled her to cull profits to purchase rental properties that paid a monthly, residual income and provided significant tax breaks.
Terica also employed her computer science and internet marketing savvy to grow her business in ways most real estate entrepreneurs never consider, let alone master.
Moonlighting in real estate while holding down a steady job, Kindred was able to quit her job as soon as she was earning more in passive real estate income than in her corporate paycheck. It's a strategy she advises to others.
No slowing down
In 2010 she relocated to Atlanta and hasn't looked back since. Nor has she slowed down.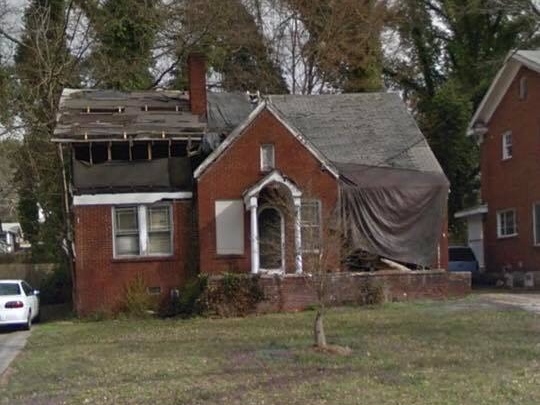 Amid increasing real estate deals and new ventures, Terica managed to convince her then-boyfriend, Jasen, who had lost his job at the time, to stop looking for a new job and to instead join her on the freedom path. He was stunned…at first. Then he took a deeper look and decided to test it out.
Turned out, Jasen liked the adventure and the profitable results. He became an integral part of the business, and of Terica's life. They were married more than a year ago and welcomed their first child the end of last year.  Talk about adventures!
Full Circle, Giving Back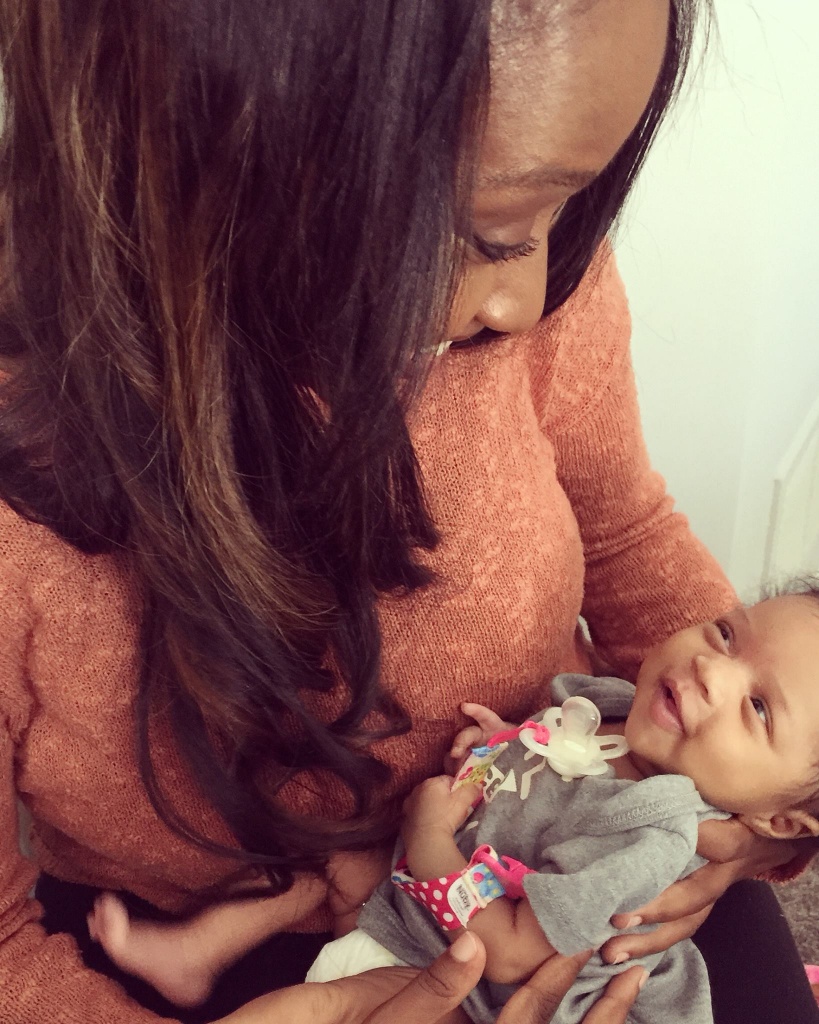 Now less than 10 years after quitting her corporate job, Terica's third book, My Freedom Blueprint, is hot off the press.  She considers the book, and her system, a gift she'd like to share with others.
Not surprisingly, Terica penned the book while pregnant. For her it was fairly easy writing since she continues to follow and live what she advises to others.
MyFreedomBlueprint.com conveys the gist of Terica's real estate investing strategy and options.  It includes strategies for buying, fixing and flipping properties, investing in high-yield, low-taxed income properties, lending funds to other investors for double-digit returns, wholesaling properties for quick cash and much more.
None of it evokes cheesy gimmicks or impossible promises.  Quite the opposite.
Terica's newest venture – My Freedom Blueprint – aims to build a mutually profitable community of vetted, trusted investors who can and will help each other achieve their own freedom dreams.
For Terica, ultimately, it's still all about freedom!
To learn more or to reach Terica, go to MyFreedomBlueprint.com.
---
Karen A. Walker is a seasoned, award-nominated journalist with a passion for real estate.