Check out our new audio content!

Over five hundred savvy real estate investors from throughout California and beyond have already registered for the second Annual Los Angeles Real Estate Grand Expo, which is being produced with the Los Angeles Real Estate Investors Club and Sam's Real Estate Club of Los Angeles.
The Grand Expo is being held on October 31 (Halloween Day), 9:00 am to 6:00 pm. This amazing event is uniting twelve of the top speakers and educators from around the nation, including the "Titans of Texas Real Estate Investing,". These three amazing Texas-based investors, include: Brad Sumrok, Brad Blazar and Amy Mahjoory.
Joining Us Directly from the Lone Star State: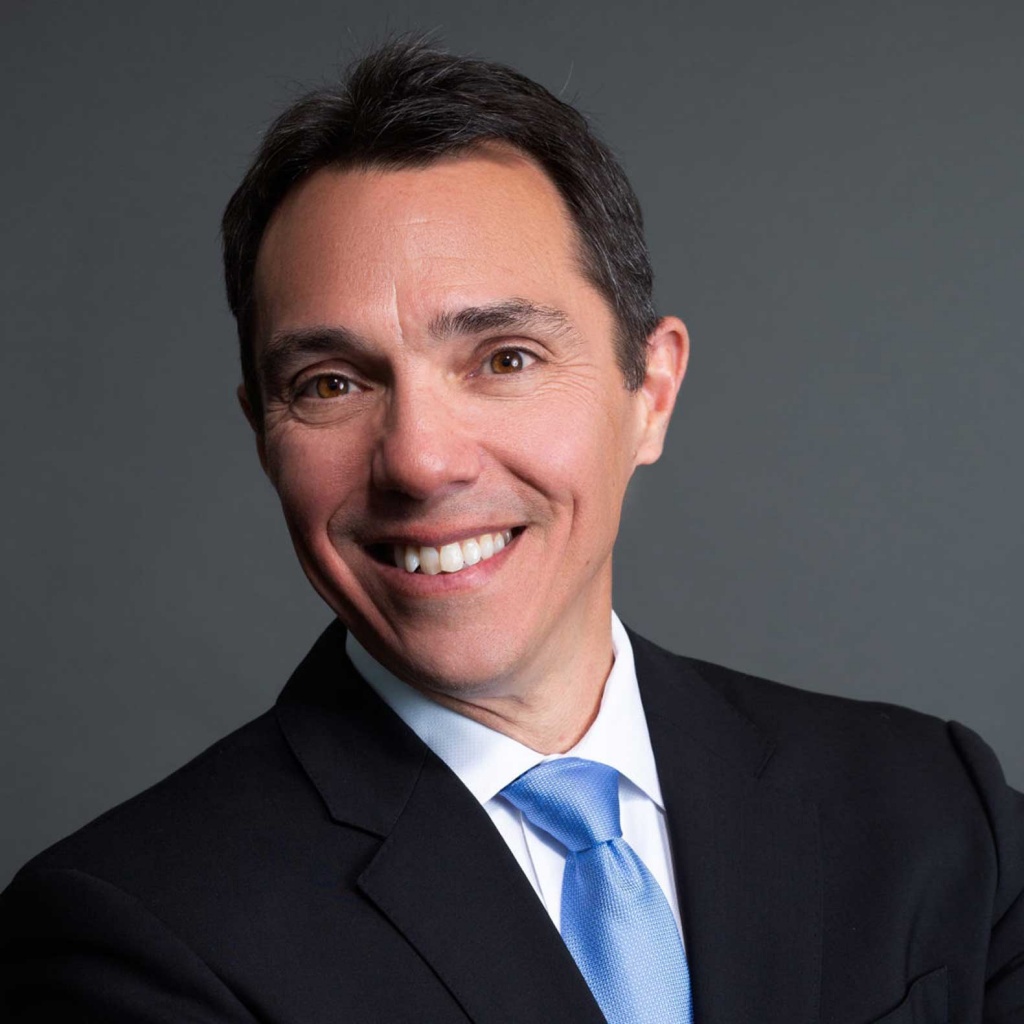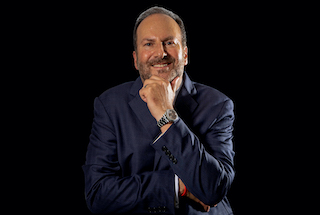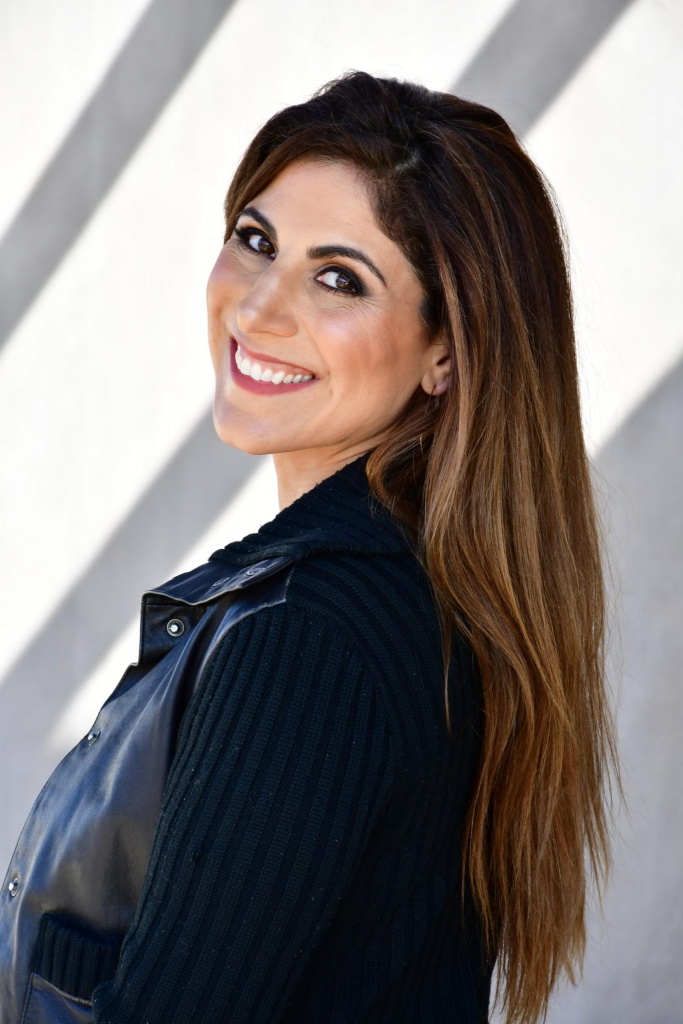 California guests will have the opportunity to welcome and learn from fantastic speakers from around the nation for this highly-anticipated, in-person event: The Los Angeles Grand Real Estate Expo.
>>> To register for this event, CLICK HERE.
The LA Grand Expo will be held at the spacious and luxurious Skirball Cultural Center, which can accommodate hundreds of investors in a safe, and socially-distanced environment. The expo will feature three breakout rooms for speakers, and a vendor expo in Ahmanson Hall, the size of a football field with over 60 real estate vendors.
To date, over 500 investors have registered for this event, and many more are excepted. This complimentary landmark REI event will be the largest in California in 2021. Prior to the pandemic, in 2019, The Grand Expo united over 800 investors, 60 plus exhibitors, with investors joining in from seven states.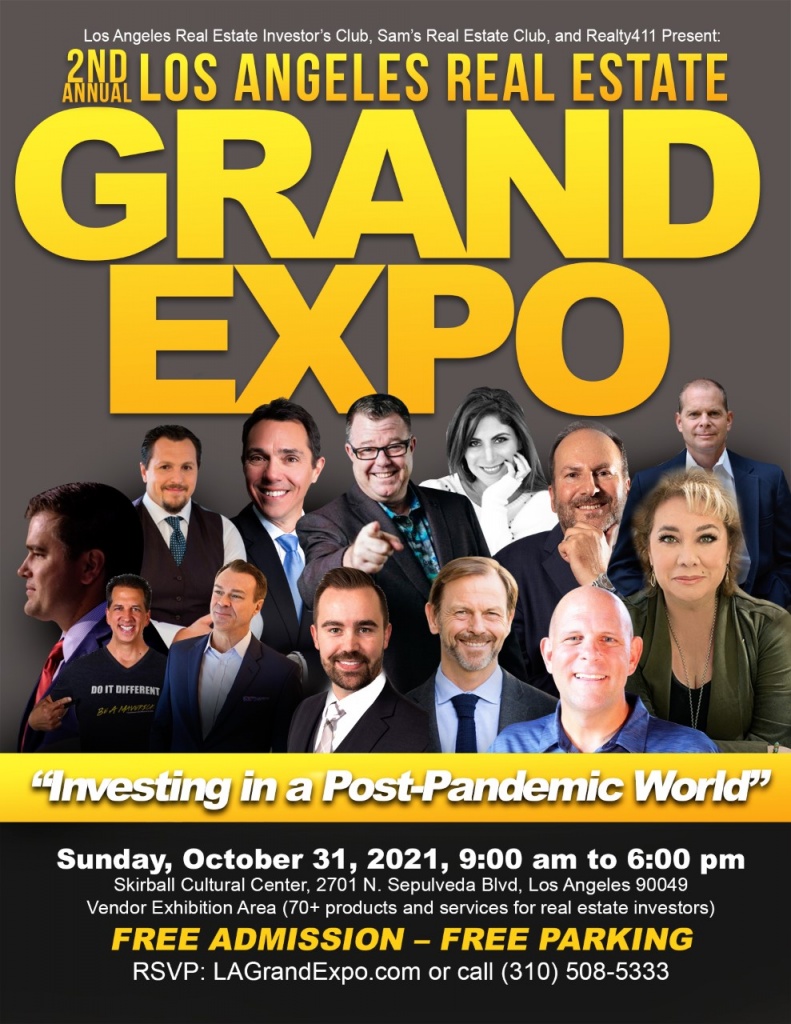 Other fantastic and highly-sought after educators joining us for The LA Grand Expo include:
Brent Kessler (The Money Multiplier)
Merrill Chandler (Credit Sense)
Dutch Mendnhall (Tax Sales)
Scott Meyers (Self Storage)
Tony Watson (Tax Savings)
Chris Gager (Master Mentor)
Paul Finck (The Millionaire Maverick)
Rusty Tweed (TFS Properties)
Jake Jacobson (Investing Master)
Additional speakers to be announced shortly.
Sophisticated investors should not miss this fantastic expo. What about Covid and the Delta variant? We are glad you asked. Although California, and Los Angeles County, remains vigilant with social-distancing and mask mandates, The LA Grand Expo can accommodate all necessary requirements due to its extra-large venue with a unique layout.
For example, should the need arise, the breakouts sessions can be comfortably held outdoors on the spacious grounds of the Skirball. To register for this event, CLICK HERE.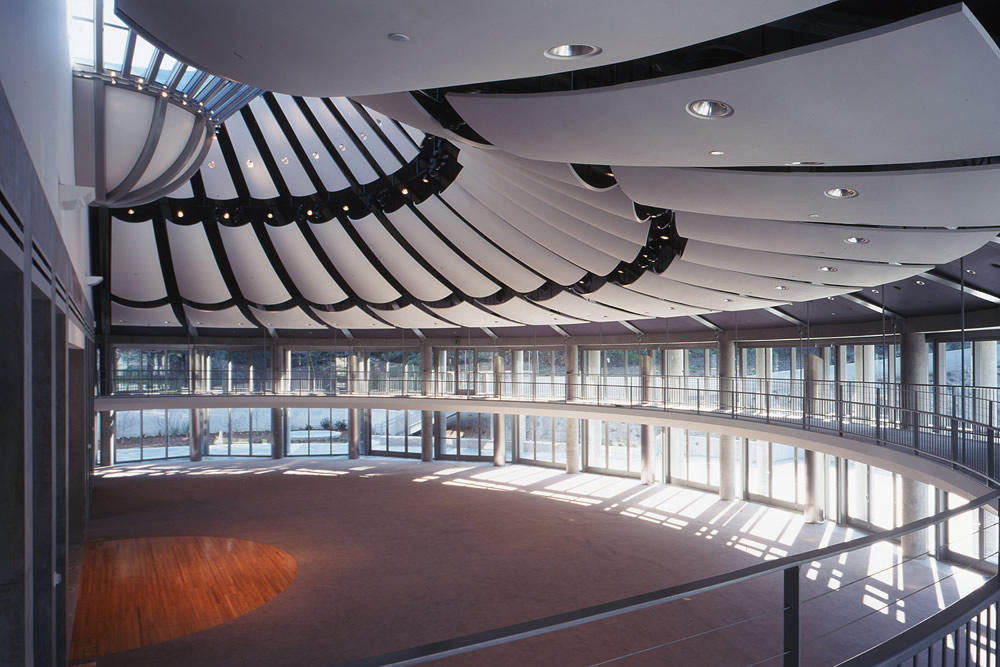 The health and well-being of our guests is of utmost importance to us. Therefore, all CDC guidelines will be followed for the safety of all. Bring your favorite mask; remember, it's Halloween. If needed, we meet at the sanitation station to exchange cards, perhaps with gloves on. The business will be in full-force and continue in a new climate of caution.
Certainly, this will be a historic event in the timeline of REI gatherings in the state. And, it's one that should not be missed.
Make history by participating in The LA Grand Expo in 2021, and network with some the most active investors in California and beyond. To register for this event, CLICK HERE.